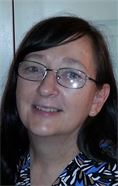 by
admin
Suzanne Braselton Joins the Team
We are very pleased to announce the addition of Suzanne Braselton to The Varalli Group as Office Manager. Suzanne brings over 28 years of experience in pre-press publishing and over 17 years in office management. She also currently manages the offices of Braselton's Music and Braselton's Desktop Publishing Services located in Marion, New York.
She is the organizational cornerstone of the offices she serves. Suzanne's responsibilities for TVG include assisting with reception, scheduling, contracting, accounting, document management and much more as she helps us to deliver the best services possible. She is a high energy, positive asset to TVG.
Latest Posts
by admin
Maureen has decades of experience providing counseling support and prevention services to youth in the public education setting as both a New York State...
by admin
TVG at Erie County Fundamentals of Probation Training, including Motivational Interviewing.
by admin
TVG is honored to be chosen by NYS DCJS to assist in a training initiative as we prepare Probation Officers and Re-entry professionals across the state, in...