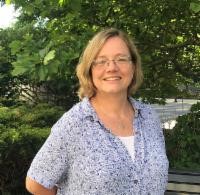 by
admin
The Varalli Group Adds a New Trainer
Anita Robillard Joins TVG
It is a pleasure to announce Probation Officer, Anita Robillard, has joined the team as a trainer. She will be collaborating with us when working with Probation Officers learning Motivational Interviewing. Anita has been a Probation Officer for 10 years.
She has also been a Comprehensive Anchor Trainer for Fundamentals of Probation Practice since 2009, and a Certified General Topics Instructor since 2011.
Anita has attended both Basic and Advanced Motivational Interviewing training offered by TVG. She has met or exceeded Motivational Interviewing competency as defined by the MITI 4.2.1. We are delighted that she will combine her Probation Officer skills and her Motivational Interviewing skills when assisting in our training programs!
Latest Posts
by David Varalli
Anita Robillard Maureen Thayer.   We have exciting news to share with you!  We want to celebrate the wonderful accomplishments of Anita...
by admin
Maureen has decades of experience providing counseling support and prevention services to youth in the public education setting as both a New York State...
by admin
TVG at Erie County Fundamentals of Probation Training, including Motivational Interviewing.