by admin
January 2016 saw David and Ms. Cheryl Martin traveling to NYC to partner with CCSI and CUNY faculty in the area of SBIRT and MI. It is exciting to widen our experience and knowledge base in the areas of Nursing and Health and Human Services education. CUNY faculty will educate students about "Screening, Brief Intervention and Referral to Treatment" as they develop their knowledge and begin clinical experience. Motivational Interviewing will also be taught and practiced with this evidence based model. It is an honor and pleasure to partner with both of these fine organizations.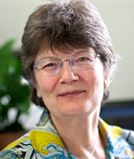 by admin
Cheryl Martin – Trainer Biography
Cheryl Martin has a BSN in Nursing, an MA in Psychology and nearly 45 years of experience as an RN working in the areas of: gynecology, post-surgical unit, operating room, home care and hospital pharmacy. In addition, Cheryl is a member of Motivational Interviewing Network Trainers (MINT), a Motivational Interviewing Assessment Supervisory Tools for Enhancing Proficiency (MIA: STEP) trainer for the NIDA Blending Initiative, a Certified Alcohol and Substance Abuse Counselor and also holds a Trauma Certificate from the University of Buffalo. She has developed curriculum and delivered training on a variety of topics including: Motivational Interviewing, Person-Centered Planning, trauma and co-occurring disorders.
by admin
Motivational Interviewing for Parents, Advocates and Case Workers
David and Cheryl again had the opportunity to partner to train basic Motivational Interviewing Skills to parents, advocates, counselors and family support specialists for New York State Youth with Mental Health Needs/Concerns to an audience of 80. Participants enjoyed the mix of medical and criminal justice flavors that enhanced their experience.
Basic Motivational Interviewing 
David returned to Wayne County Probation where he provided Basic Motivational Interviewing Training to the Probation Officers.
Real Colors Personality Training
Real Colors Personality Instruments were flying around the offices of Peace Prints Ministries facilitating a Communication Skills Training for staff. Posters, drawings, markers and flip charts helped the group learn more about themselves, each other and their managers.
Basic and Advanced Motivational Interviewing
Basic and Advanced Motivational Interviewing is scheduled for September and October 2015 with the State of New Jersey, High Risk Caseloads.