Introduction to Trauma-Informed Care
Trauma-Informed Care is an approach to engaging people with histories of trauma.  It teaches participants how to recognize trauma symptoms in themselves and others and acknowledges the role that trauma has played in their lives. This training is designed as a practical overview covering a basic understanding of trauma/adversity, how it is experienced, and the connection of trauma to substance use.
The objectives are: define different types of trauma, explain the findings of the Adverse Childhood Experiences (ACE) study, understand how trauma/adversity impacts individuals, discuss the relationship between trauma and substance use, identify symptoms of trauma that may indicate a trauma history via case study.
Intermediate Trauma Responsiveness
Intermediate Trauma Responsiveness – Skills and Practice
This training is designed for people who have had basic trauma training and want to learn more, or to practice what they have learned.  This intermediate course will focus on the implementation of trauma responsive care (TRC) in the workplace and trauma responsive skills with an opportunity to practice these skills.  Participants will leave this training with practical trauma responsive tools and techniques to avoid re-traumatization, enhance engagement, improve retention, emotional regulation and promote self-care and individual wellness.  This training is further enhanced by incorporating the spirit and skills of Motivational Interviewing as an evidence based practice for collaborative conversations to strengthen motivation and commitment to change using trauma responsive care.  What makes this training different from others you have taken?  This training will not only give you skills to work with trauma, but it is comprehensive and includes Motivational Interviewing, moral injury, empathy fatigue, burnout, and secondary stress disorder.  This training will focus on preventative strategies for maintaining staff wellness, engagement, retention and resiliency.
Objectives for Intermediate Trauma Responsiveness: Participation in this training will expand your knowledge of trauma informed care, by introducing the blending of MI skills and introducing moral injury as a trauma.  Participants will learn new concepts, techniques and activities to utilize with traumatized individuals.  There is an emphasis on improving observation and listening skills and looking beyond the behavior for the meaning.  Participants will learn to navigate between maintaining safety, strong boundaries and compassionate care.  Individuals will learn techniques for self care that can prevent empathy fatigue, burnout and vicarious trauma.  Participants will look at re-entry from a different lens and understand ways to avoid re-traumatization whenever possible.  This training will focus on preventative strategies for maintaining staff wellness, engagement, retention and resiliency.
Who should attend:
Criminal Justice Professionals, Human Services Providers, Medical Professionals, Managers/Supervisors
Basic and Advanced MI Skill Building Sessions. Know how to do MI, but don't practice enough? Is it too long in between trainings to retain your skills? Our new sessions are designed to fit that crucial need. We will help you to stay connected with MI, and offer extreme flexibility at an affordable cost. Just an hour a week and we will cover topics that are essential to building your MI skills and offer you a chance to practice with our team of experts via Zoom.
Advanced MI Coaching Sessions (Zoom) – 1 hour/week – this is an ongoing class – stop & start as needed. Open to anyone who has completed any Basic MI class.  Ask us if you can benefit from this group that will be offering practice, peer feedback, case scenario studies, and MINT Member Trainer feedback.  This would be a great fit for a student who has completed the Basic MI Skill Building Sessions.  A basic understanding of MI will be required here.
Basic and Advanced MI Virtual Classroom Training via Zoom. Rather than do voice over PowerPoint or simply record a training, we decided to use as much of the virtual classroom as possible. The result is a unique interactive learning experience which encompasses live classroom via Zoom, large group activities, breakout rooms, handouts, polling, whiteboard and individual coaching. 
Learn on your schedule, as a group, or as an individual. We offer one of the most in-depth learning experiences available today. We've broken the practice of Motivational Interviewing into twenty (20) interactive online courses that allow you to continue to learn and perfect techniques and strategies related to the practice of Motivational Interviewing. Group skill building workbook available at no additional cost.
Asynchronous
eLearning
for Supervisors
We also offer 5 Motivational Interviewing courses directed at helping supervisors and managers create better environments for coaching staff. This extensive series of five (5) interactive online courses in the MI approach is the only one of its kind in available today.
Motivational Interviewing – Basic
The participant is introduced to the "spirit", history, processes and fundamental skills of Motivational Interviewing through lecture, role plays and a diverse training presentation. The Motivational Interviewing, third edition is the text upon which all classes are based (Miller, Rollnick). Participants will have the opportunity to practice their new skills during this one to two-day session.
Motivational Interviewing – Advanced
A review of the Basics, plus a workshop to improve upon reflections and complex reflections. The advanced training also brings the full spectrum of Motivational Interviewing to a conclusion by means of creating a sample interview recording which can then be evaluated for further skill-building in the practice of MI. Often, feedback and evaluation are done remotely which essentially extends the training into an indefinite period beyond the classroom.
This training provides further skill development to staff members to enable ongoing sustainability of Motivational Interviewing in your organization. We will help you identify internal candidates and provide an intense training experience that will leave them ready to train others in the practice of Motivational Interviewing. New staff, as well as those previously trained, will benefit from this teaching and coaching resource.
Motivational Interviewing – Refresher
The refresher is designed to support the practitioner on his/her journey in acquiring MI "Proficiency" by boosting the skill level and reinforcing the method already begun in a Basic or Advanced student.
Screening, Brief Intervention and Referral to Treatment
This SAMSHA sponsored training provides an introduction to brief motivational interviewing interventions in a variety of health care fields. TVG can assist your faculty, students and managers in this model of evaluation and treatment.
Motivational Interviewing Treatment Integrity (MITI)
Coding and Coaching
As a recipient of MITI training from the instrument's designer, Theresa B. Moyers, TVG offers review, coding and coaching of recorded samples to provide supervision and improvement in your MI skills. Currently using Manual "'MITI 4.2.1" Once you have reached a level of proficiency, you will receive a certificate of achievement from David Varalli acknowledging your accomplishment! This can be done independently from formal classroom training at a time chosen by the practitioner.
Real Colors/ Personality Instrument
Learn what your primary personality traits are and how you interact with others. In this fun, team building exercise, you will see how you can be best supported in your work environment as well as in your personal life. You will also learn how to best support others based upon their preferences as determined by their "Real Colors". Facilitator(s) are NCTI certified facilitators of the curriculum.
I am a trainer and this was the best training I've ever had!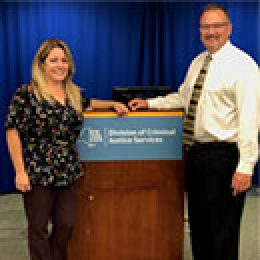 - Albany Probation Trainee
I was going to quit my job. I was tired of the same old thing. After this training, I feel recharged and look forward to going back to work with a new attitude and skill set.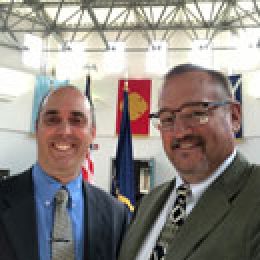 - Syracuse, NY probation officer
The class attendees really appreciated your willingness to veer from the agenda. You covered and addressed exactly what they were hoping to get in the training! They enjoyed the role-playing and learned a lot by observing their peers using MI. I have heard no complaints about the MI Follow-Up, only good comments!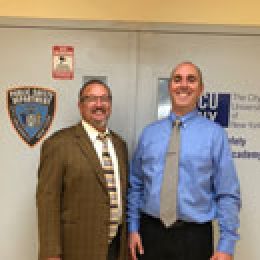 - Supervisor, Grant Coordinator
David has a vast knowledge of the field of community corrections.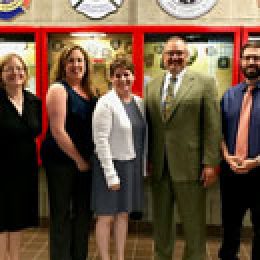 - New Jersey administrator
I wouldn't change a thing about the training. I liked the diversity of the presentation including videos, songs, hand outs and humor!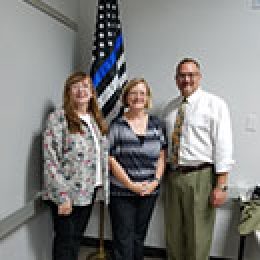 - New Jersey probation officer
The training was organized. Enjoyed class participation the most. I also liked the videos.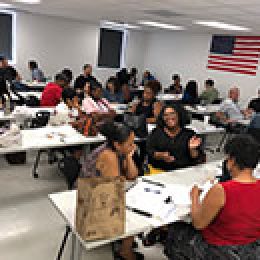 - New Jersey probation officer
It wasn't as hard as I thought it would be. You are a good coach.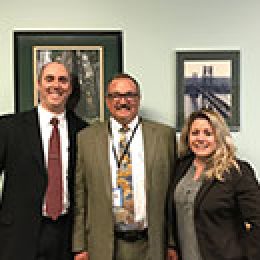 - Rochester, NY probation officer
I see how you used Motivational Interviewing skills with the class. Some were resistant. You handled the situation by asking open questions, reflecting and respecting their autonomy. You gave us affirmations, you did MI with us!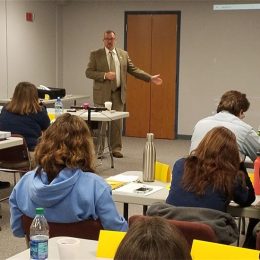 - Delaware DOC officer
I would gladly attend advanced training in Motivational Interviewing.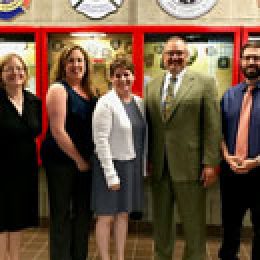 - Delaware DOC officer