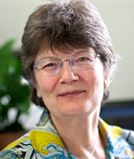 Cheryl Martin
Position:
MINT Member Trainer
Practice Areas:
Motivational Interviewing, Nursing, Psychology
Personal Experience
Cheryl Martin has a BSN in Nursing, an MA in Psychology and nearly 45 years of experience as an RN working in the areas of: gynecology, post-surgical unit, operating room, home care and hospital pharmacy. In addition, Cheryl is a member of Motivational Interviewing Network Trainers (MINT), a Motivational Interviewing Assessment Supervisory Tools for Enhancing Proficiency (MIA: STEP) trainer for the NIDA Blending Initiative, a Certified Alcohol and Substance Abuse Counselor and also holds a Trauma Certificate from the University of Buffalo. She has developed curriculum and delivered training on a variety of topics including: Motivational Interviewing, Person-Centered Planning, trauma and co-occurring disorders.
Cheryl is the Integrated Health Trainer and Clinical Consultant for Coordinated Care Services, Inc. (CCSI) and works in partnership with Monroe County Office of Mental Health; she has held this position for seven years. Prior to CCSI/MCOMH, she served as Nurse Specialist at Catholic Family Center and as Manager at Park Ridge Chemical Dependency Inpatient Rehabilitation. In all Cheryl has over 24 years of experience in behavioral health/addiction.
Her approach to training and supervision demonstrates the spirit of MI, which opens the door for others to find the personal motivation and strengths that can support their commitment to make the changes that will enhance their effectiveness and increase satisfaction with their work. Her training reviews demonstrate that she can guide learners toward an enhanced understanding of what is important to them as professionals and what skills/talents/strengths they have to support personal change. The learners are supported to commit to their identified goals.