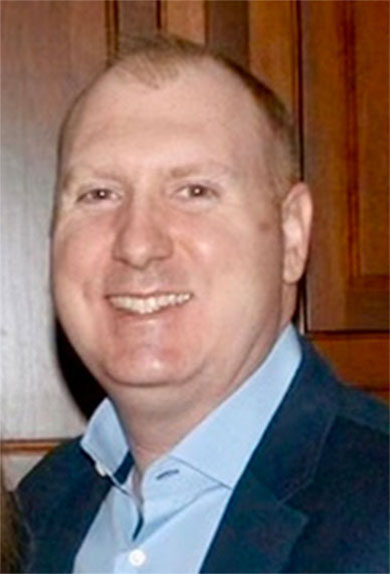 Christopher Bax
Practice Areas:
Police and Motivational Interviewing Instructor
Personal Experience
Christopher Bax is a Sergeant with the Clarkstown Police Department in Rockland County NY and a Consultant for the NYS Office of Mental Health.
Bax grew up in Clarkstown, earning his Eagle Scout from Troop 42 in West Nyack and volunteering as an EMT with the Nanuet Ambulance Corps.  After graduating from Muhlenberg College, he joined the NYPD in 2005, becoming a third generation Police Officer.  In 2006 he joined the Westchester County Police Department for two years, before joining the Clarkstown Police Department in 2008 and being promoted to Sergeant in 2019.  While working Patrol, he has been cross trained as a Dispatcher, served as a Field Training Officer, become a Police Mental Health Instructor, Disability Awareness Training Instructor, Crisis Intervention Team Instructor, Project Lifesaver Instructor, and a NYS DCJS Master Instructor.
Bax also works with the Rockland County DA's Office on the Law Enforcement Assisted Diversion (LEAD) Project Connect program, currently implementing the program for all Rockland County agencies over the course of a three year grant.  He is a founding member of the RC Dept of Mental Health / Law Enforcement committee and the Rockland County Enhanced Multi-Disciplinary Team.  He is a graduate of Leadership Rockland, the coordinator of Criminal Justice Day, and serves on the board of directors for Leadership Rockland.
As a NYS OMH consultant, Bax works with Mental Health Professionals to deliver Train the Trainer level instruction for the Fundamental Crisis Intervention Skills for Law Enforcement course throughout NYS including the NYPD at John Jay College, the Metropolitan Transportation Authority (MTA) Police, the NYS Department of Corrections Academy Staff, and is a member of the state curriculum development team.  He is also a Crisis Intervention Team (CIT) Instructor that partners with the Institute for Police, Mental Health, and Community Collaboration to deliver CIT training throughout NYS.
Bax has been published in Police1 for his article "How officers can move people from crisis to compliance," introducing the concept of SLOW: Situational Awareness, Listening, Outlining, Wellness.
Through his work with the LEAD Project Connect program, Bax has achieved competency in Motivational Interviewing (MI) and utilized those skills to develop clients for the diversion program.  As a Police Sergeant, he has also utilized MI to better connect with and develop Police Officers.